Category Editor
The Category Editor is a single page editor used to modify category definition files. These files provide a set of categories and specify features that belong to each category. When exporting, a category definition file can be provided so that the exported metadata adds the exported features to the correct category.
Managing the Categories
Using the site editor, you can create Categories and add features to it. A feature can appear in more than one category.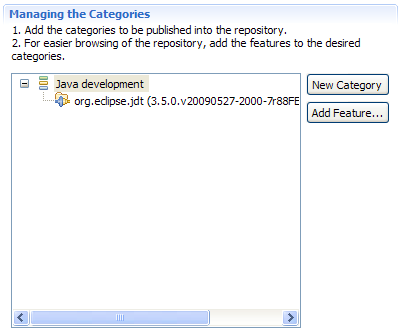 To publish categories you can specify the category file when exporting a feature.
New Category Definition File
Feature Export