API Tools View
The API Tools view shows all deltas found between a set of selected elements (project, source folders, package fragments, or compilation units) and a reference baseline. TheAPI Tools view is available under
Window > Show View > Other... > API Tools > API Tools .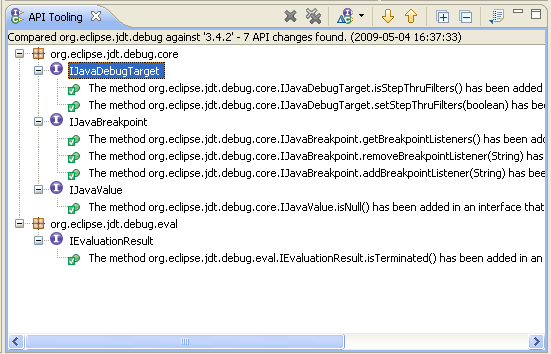 Delta details
The view itself is showing only the delta's localized message with an overlay image that tells whether the corresponding delta is seen as a compatible (

) or an incompatible (

) delta.
A double-click on a delta shows additional information inside the property view.
The additional information are:
the component on which the delta is reported,
the element type,
the flags,
the key,
the kind,
the new modifiers,
the old modifiers,
the restrictions,
the type name,
the localized message.