New Table of Contents Wizard
About Tables of Contents
Tables of contents allow you to organize your Eclipse product's contribution to on-line help. A well-organized table of contents allows users to easily locate necessary documentation while working with an Eclipse product. Users of Eclipse products can view installed products' contributions to help by clicking Help > Help Contents.
About This Wizard
This wizard allows you to create a new table of contents. Upon completion of this wizard, a new table of contents will be created with basic content and opened in the Table of Contents Editor.
To start this wizard, click
File > New > Other... > User Assistance > Table of Contents .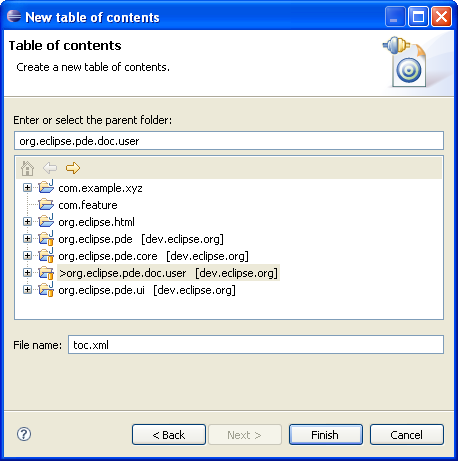 Relevant Links