Problems view (C/C++)
Use the

Problems view to display any errors encountered during a build.

Errors are passed up from your C++ compiler. The Problems view lists the error, filename and folder. If you select an error the associated file will open in a C/C++ Editor view, and the cursor and text highlighting will display the line where the error was encountered.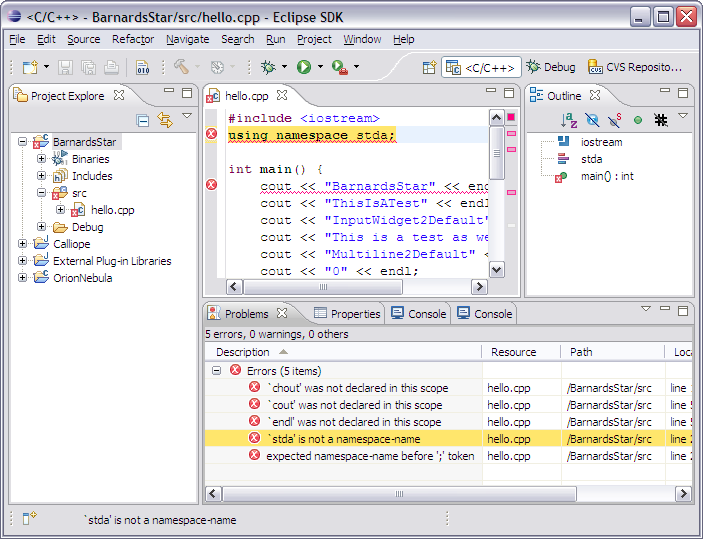 Problems view toolbar options
The table below lists the toolbar options displayed in the Problems view.
Icon
Command
Description
View Menu
Click to open a menu of items specific to the view, including:


Show - specify which errors or warnings are shown
Group By - specify error grouping
Sort By - specify how errors are sorted
New Problems View - create a new Problems view
Configure Contents... - opens the Configure Contents dialog box
Columns... - opens the Configure Columns dialog box
Preferences - opens the Preferences dialog box


C/C++ Views
Problems View (Workbench)
---